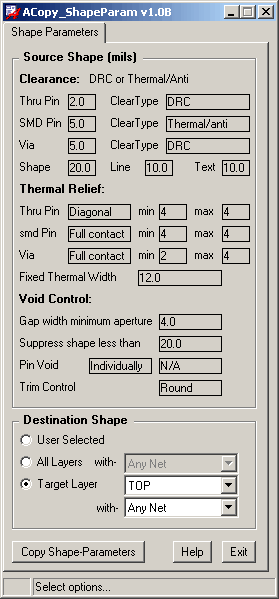 ACopy ShapeParam
Copy Dynamic Shape parameters from a
single source shape to one or many target
destination shapes.


• The program automatically displays the
selected source parameters in the menu.

• Copy dynamic shape parameters to all layers,
a single target layer or by interactive pick.

• Confirm changes by using the report window
to visit each shape.

• Saves time when updating shapes throughout
the design.