&nbsp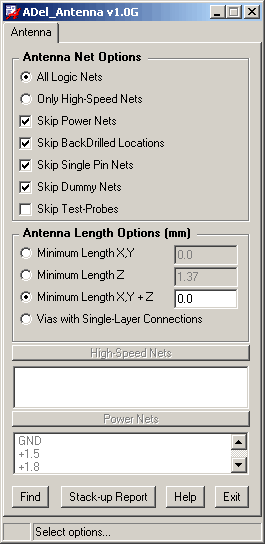 ADel Antenna
Automatically finds dangling antennas and resonant
stubs on high speed nets on boards, in the X, Y and
Z axis.

• Finds three types of antennas. XY + Z axis, XY
axis and Z axis.

• Set a minimum length to be targeted, filtering out
short stubs.

• Target only your high speed nets or the entire
board.

• Focus on important nets, filetering out power nets,
single net pins and dummy nets.

• Find vias that are connected on only one layer,
opening up routing paths on other layers.


• Latest version now works on HDI PCB designs.