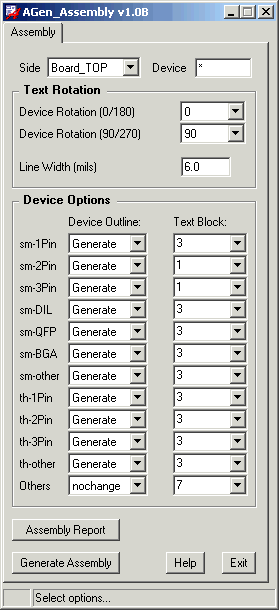 AGen Assembly
Quickly creates readable Assembly Drawing
Layers for Cadence Allegro.


• The program will automatically refresh any
missing assembly layer lines or text that
had been accidentally deleted.

• Creates outlines and text for symbols that
do not have any assembly layer data.

• Re-sizes and rotates text by component type
and by user preference then centers the
text on the body of device.

• Save hours of endlessly picking, rotating
and then placing Assembly Layer text.