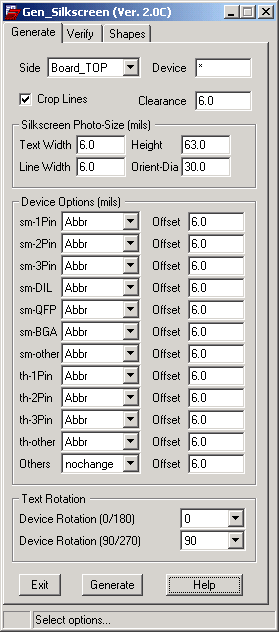 AGen Silkscreen
A replacement for the "Auto Silk" layers.
Intelligently creates a silkscreen layer using
parameters you specify by component type.

• Generate silkscreen interactively for one
component at a time.

• Choose to generate for only the resistors
on bottom side, removing the clutter of
chips capacitors.

• Automatically creates the correct size text
block to achieve true and accurate
finished text size.

• Interactively add "plus" and "Diode"
shapes to components missing these
outlines.

• Verify silkscreen clearance to vias and
pads or to solder mask openings.

• Report on missing silkscreen text,
overlapping text and text under
components.