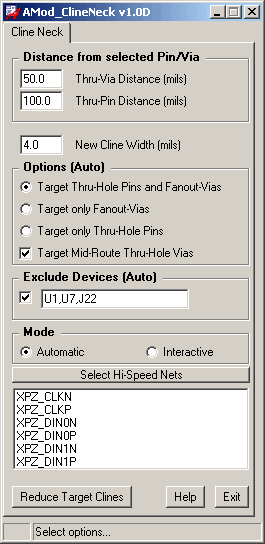 AMod ClineNeck
Automates Cline Reduction at pins and vias
for Intel QuickPath interconnect, FBD2
DDR3 or PCI Express High-Speed Routing
in Cadence Allegro.


• The program will automatically reduce the
cline width just before and after targeted
pins and vias.

• Increases the trace impedance, compensating
for the decrease in impedance caused by
pin and via connections.

• Can target pins, vias or both, with the
option to target mid-route vias.

• Can exclude fanout vias on a user defined
list of devices where special routing should
not be modified.

• Automatic and interactive modes.