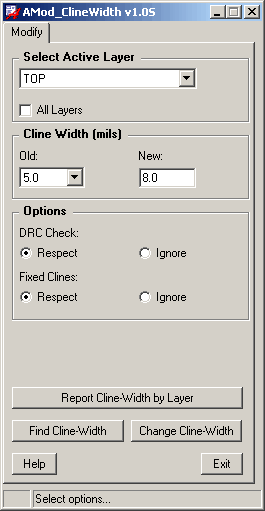 AMod ClineWidth
Modify all the Cline trace widths on any
layer or all layers with one click.


• The software automatically determines all
currently used trace widths on any layer.

• Options include the ability to Respect or
Ignore DRC checking and Fixed Clines.

• View a text report of all clines sizes used
in the design.

• Find and navigate to individual clines by
width, one at a time.