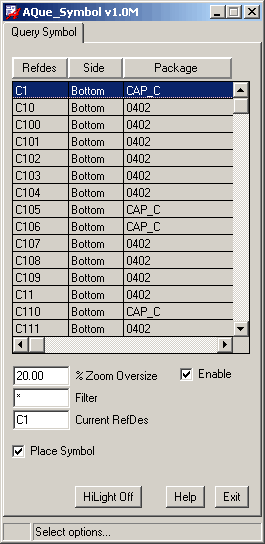 AQue Symbol
Find and highlight components quickly and
easily.


• Select the component from the list, and the
software zooms the window around the
device and highlights it.

• Percentage Oversize sets the viewing
window size by percentage of the target
component.

• In the Placement mode, devices can be
rotated and/or mirrored by selecting one
of the right mouse button options.