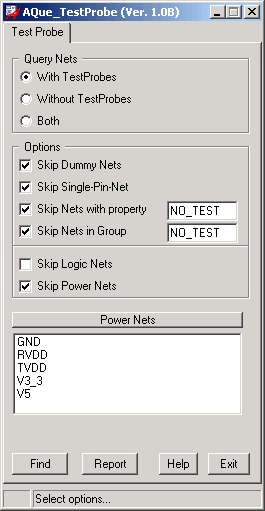 AQue TestProbe
Quickly finds and displays nets with, or without
TestProbes, filtered by net type and by net
properties.

• Filter out less important nets, concentrate
on critical signals.

• View nets logic and power nets together or
separately .

• Visit each pin, by net name, one at a time.

• Quickly check the design status by using the
"Report" button .

• Create custom Text or CSV format reports
from the TestProbe Viewer window contents.