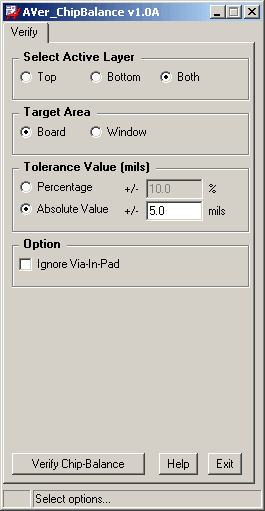 AVer ChipBalance
AVer ChipBalance can locate chip (SMD) device
connection imbalances that may cause thermal
imbalances during the IR reflow soldering
process, which can lead to Tomb-Stone defects.


• User defined limits, either by percentage of
the connection width or by an absolute value.

• Visit each device using the report viewer window.

• Verify and locate copper connection imbalances
quickly.

• Avoid soldering problems before they occur.