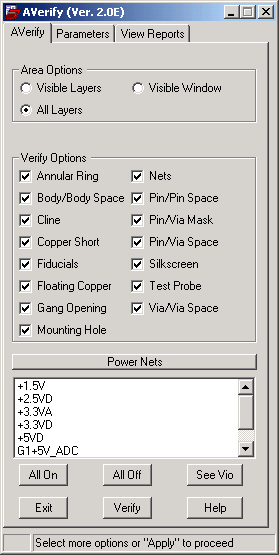 AVerify DFM
DFM (Design For Manufacture) and DFA
(Design For Assembly) checking tool for
Cadence Allegro.

• Reduces the number of design cycles without
the high cost of other 3rd party DFM tools.
Find hidden errors quickly and easily.

• Lower manufacturing costs, increase yields
and avoid "push backs" from manufacturing.

• Default DFM and DFA Parameters based on
industry standards or create your own DFM
parameters

• Over 120 different verification checks in 15
groups.

• Visit each violation quickly using our new
GUI.

• Generate full or simplified text reports for
managerial approval.

• Works in both metric and imperial units of
measure.