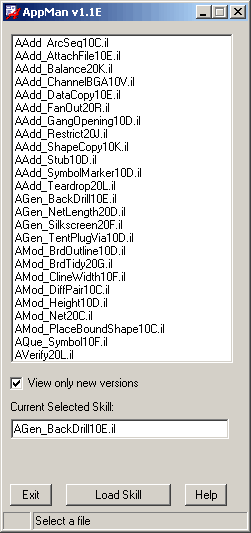 AppMan
CopperCAD created the Application Manager interface (AppMan) to quickly and easily load our SKILL software programs.


To use AppMan, simply hit Ctrl-B on your keyboard to load, select the tool from the toolbox, and Run-It !



Can't find what your looking for ? We also develop customized software to meet your needs.

Call us for a quote.